H&R Wheel Spacers 30mm for Audi 100 200 80 90 Cabriolet Coupe 6034571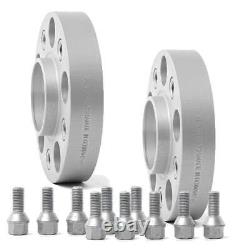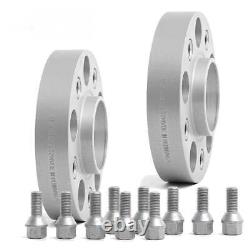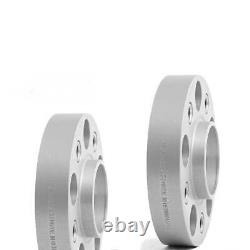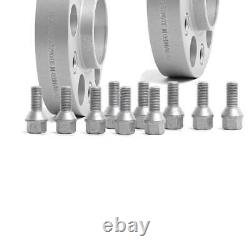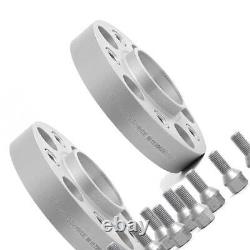 H&R Wheel Spacers Silver Edition. Disk size: 30mm PCD: 4x108 Bore: 57.1mm H&R Wheel Spacers DRA System Silver Edition H&R DRA System H&R TRAK+ Wheel Spacers provide a sporty look for your vehicle and can be used with standard and special wheels. The wheel spacers are ideally suited in combination with lowering springs or coilovers. By installing H&R spacers, the wheels properly fill the wheel arches, improving the look and driving behavior. The H&R 60mm Wheel Spacers 6034571 for Audi 100 200 80 90 Cabriolet Coupe must be mounted on the axel hub using the supplied fixing bolts. The wheels must then be mounted using the existing bolts provided with the wheels. The length of the existing bolt protruding from the rim must necessarily be smaller than the width of the wheel spacer! All mounting accessories are included! Two wheel spacers (= for one axle).
Two spacers (= for one axle). Article number: 6034571 Suitable for: 100 (44 44Q C3). 100 Avant (44 44Q C3). 80 (89 89Q 8A B3).
90 (89 89Q 8A B3). High strength, light weight aluminium/magnesium alloy. Hard anodized for greater surface hardness and corrosion resistance. Available in silver and black (depending on application). Fit either stock or aftermarket wheels. Compatible with OEM and aftermarket suspension systems. Available for a wide range of automobiles.
Includes detailed mounting instructions for quick and easy installation. Delivered with TUV or ABE approval. Engineered, manufactured and tested in Germany.