Sketch Inspection Filter Liqui Moly Oil 6l 10w-40 For Audi Cabriolet 8g7 B4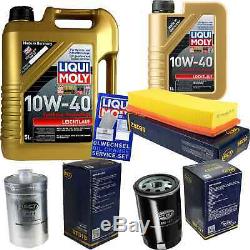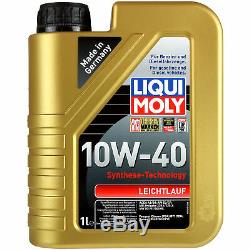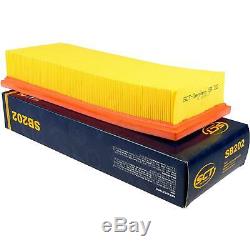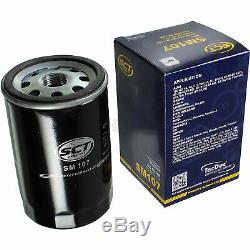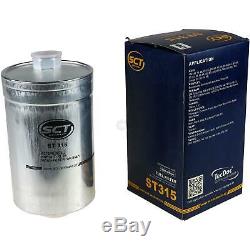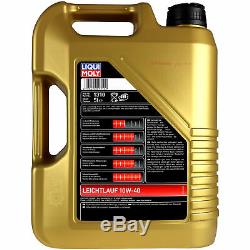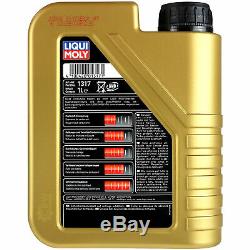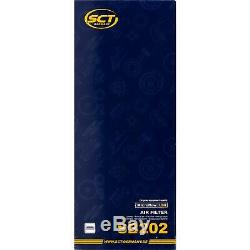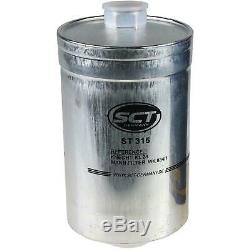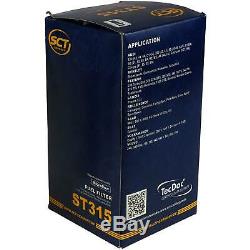 Sketch inspection filter liquid moly oil 6l 10w-40 for audi cabriolet 8g7 b4. This product page has been automatically translated. If you have any questions, do not hesitate to contact us. 1 x Original Lightweight Moly Liqui Run Plastic 10w-40 Cans 5 L.
1 x air filter filter origin sct. 1 x oil filter origin sct. 1 x original sct filter fuel filter. 1 x Mild Liqui Liqui Original Run Plastic 10W-40 Cartridges 1L. Acea a3 acea b4 api sl api cf mb version 229.1 mb version 229.3 vw 501 01 vw 505 00.
Peugeot citroën (psa) b71 2294 renault 0700 renault rn 0710. Leichtlauf 10w-40 is a year-round oil for gasoline and diesel engines. Particularly suitable for gasoline vehicles (gnc / gpl). Universally applicable to vehicles without particle filter.
With an improved formula for a long engine life. Mineral motor oil with synthetic components.
Especially good dirt carrying capacity and cleaning. Ensures fast lubrication of the engine and turbocharger. For vehicles with proven engine technology.
As part of the distribution of internal combustion engines or gear oil and oil filters, we are obliged to inform about relevant regulations and obligations as a dealer in accordance with the used oil regulations. They indicate that for used oil and oil filters and draining is regularly oily hazardous waste, which must be disposed of. It can not be shipped without special packaging by the parcel service.
Here, each cartridge must first be welded into a body insert of extra-thick film. The transfer can only special box of hazardous materials corresponding to the iata regulations, take place. In addition, the packaging must include an approved absorbent material. Otherwise, the return of used oil, in principle, to service stations or to a recycling collection point such as recycling or reuse of scrap is possible.
In addition, your workshop, the oil used to dispose of the same for an oil change. The operating instructions of the vehicle manufacturers and engines must be followed. Ideal for modern petrol, diesel and turbo gasoline engines with or without intermediate cooling, as well as for gasoline passenger cars (gnc / gpl). Suitable for extended drain intervals and high engine requirements. High lubricity - optimum aging stability - can be mixed with commercial motor oils - tested for turbo and tungsten - high wear protection - excellent teftemperaturverhalten stability - high shear stability - outstanding engine cleanliness - simple operation engine - regenerated seals - high-speed oil supply at temperatures suitable for vehicles with mileage of more than 100,000 km-seals.
M 12 x 1.5. 852,931; 392 9440 1/1; 392 9440.
Mls 000-149; 1444-k8; mls 702,000. 117 2346; 0117 4417; 117,417; 117-434. 0117 4417; 117,417; 117,434; 117 2346. 4100420013171; 4036021031507; 4036021010700; 4100420013102; 4036021020204. 5003,461; 5007,124; 5004,747; a ka of 9601 790 x; 5003,460; 5008678; 5005 823; 5004 928.
Renault rn 0700; api sl; acea b4; vw 501 01; vw 505 00; acea b4; mb 229.1; renault rn 0700; mb 229.1; renault rn 0710; mb 229.3; api cf; vw 505 00; peugeot citroën (psa) b71 2294; api cf; acea a3; mb 229.3; renault rn 0710; vw 501 01; acea a3; api sl; peugeot citroën (psa) b71 2294. 82 of 13 080 000. Sm 107; 1310; sb 202; 1317; st 315. 701.00; 056,155 g.
7,701,415,078; 7,701,415,060. Xe 021,030 (a) 288; 021 030 288 a. 0, 142,290; 1,142,290; 0 143 315. These figures are for comparison purposes only.
Safety data sheet available on request. The articles presented in this offer are not original parts, unless they are explicitly identified as such. Illustrations and oe-no are for comparison purposes only may differ.
All used logos, trademarks and registered trademarks are the property of their owners. All products are quality checked. Generally all in stock - so no waiting. 24 months warranty on new products.
12 months warranty on the items used. Our service does not stop for you, with the sale of goods.
1310, 1317, sb 202, sm 107, st 315. Original liquid moly leichtlauf 10w-40 kanister kunststoff 1 l. Original liqui moly leichtlauf 10w-40 kanister kunststoff 5 l. Original sct luftfilter filter, original sct ölfilter. Service, servicekit, inspektionskit, wechselset, wechselkit. Wartung & pflege / inspektion. 229.3 vw 501 01 vw 505 00. Acea a3 acea b4 api sl api see mb-freigabe 229.1 mb-freigabe. The item \\ revision kits \The seller is \This item can be shipped to the following countries: America, Europe, Asia, Australia.
reference number: 1310, 1317, sb 202, sm 107, st 315 <\/ li>
product group: engine part <\/ li>
Manufacturer's authorization: 229.3 vw 501 01 vw 505 00 <\/ li>
manufacturer warranty: yes <\/ li>
package: yes <\/ li>
ean: 4061667345343 <\/ li>
viscosity sae: 10w40 <\/ li>
field of application: maintenance & amp; pflege / inspection <\/ li>
surface structure: nine <\/ li>
application: motor vehicle <\/ li>
Manufacturer Part Number: 11228408 <\/ li>
oe / oem reference number: inspection package, inspection kits <\/ li>
brand: liqui moly, sct germany <\/ li>
unit quantity: 6l <\/ li>
type: engine oil, air filter, oil, fuel <\/ li>
manufacturer: qr-parts <\/ li> <\/ Ul>