Oris Towbar Pack for Audi A4 Estate 01 - Swan Neck + 13-Pin Single Wiring Harness.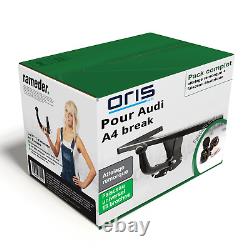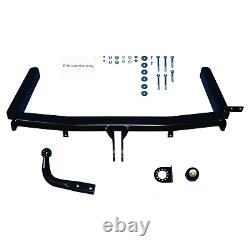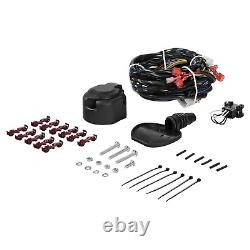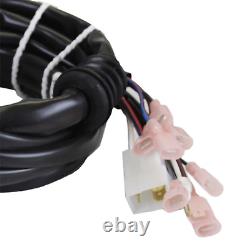 We are available Monday to Friday from 08:30 to 19:00. Top service from the market leader. Fast shipping at a low price. Customer service - before and after purchase. Thousands of products in stock.
09.2001 - 12.2004. Towbar + wiring kit for: Audi A4 Avant, consisting of a swan neck towbar and a 13-pin universal wiring kit. This pack for the Audi A4 estate includes an Oris swan neck towbar with detachable neck and a trail-tec 13-pin universal wiring kit, perfectly suited to the vehicle. The towbar has a towing capacity of 2000 kg and a static weight of 80 kg. TÜV (DREAL) certification is not required.
No diagnostic tool activation is needed for the wiring kit. Not compatible with S4 models. An additional kit is required for the C2 function of detecting defective bulbs, which is mandatory in Germany. Please contact us if you need further information. Approval from the Mines Department is required.
Compatible with additional kit for a more permanent solution. Rear parking sensors must be deactivated.
Diagnostic tool activation is necessary. Permanent solution integrated, pin 9.
More offers available for this type of trailer hitch.