Sketch On Oil Filter Inspection 5l Liqui Moly 5w-30 Für Audi Cabriolet 8g7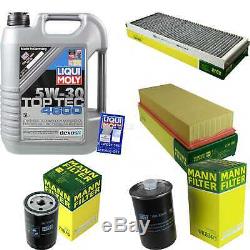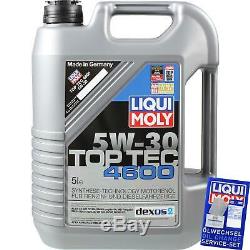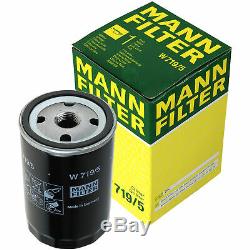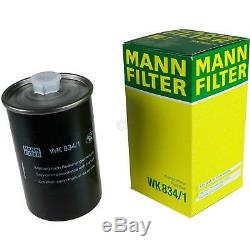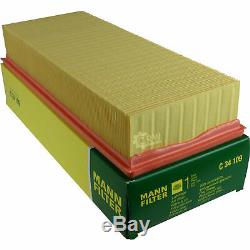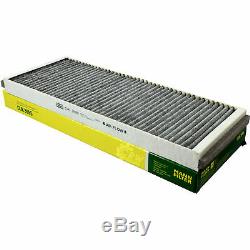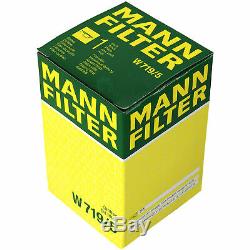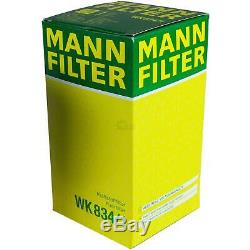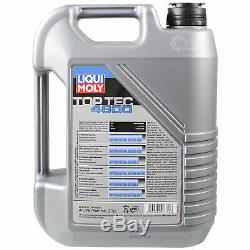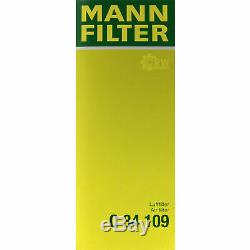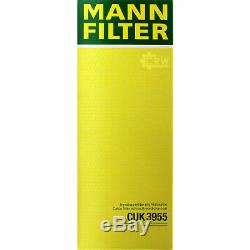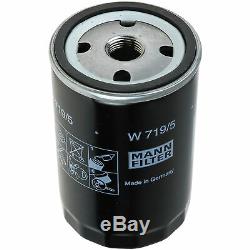 Sketch inspection oil filter liqui moly 5l 5w-30 für Audi Cabriolet 8G7. This product has been automatically translated. If you have questions, feel free to contact us. 1 x oil filter original mann.
1 x original air cleaner filter man. 1 x original pollen cabin air filter man dhabitacle filter filter. 1 x fuel filter doriginal man. 1 x 5 liters original liqui moly 3756 top tec engine oil 5W-4600 30. Part of the recommended special tools. Filter air filter origin man. Filter filter dhabitacle man pollen filter. Original man from fuel filter. M 12 x 1.5. M 14 x 1.5. 5l liqui moly top tec engine oil 5w-4600 Acea 30. C3 api API sn cf BMW longlife-04 gm dexos2 229.31 mb mb Version Version 229.51 229.52 VW 502 00 VW 505 00 VW 505 01. Recommendations of the oil manufacturer. Acea Acea a3 b4 fiat 9.55535 -s3 Ford WSS-917-a m2c opel gm-ll-a-025-gm opel II-b-025. Excellent protection against wear - High lubrication reliability - long life of the engine - especially suitable for vehicles with dpf - reduced pollutant emissions - and tested for turbo kat - Easy operation of the engine - fast food at low temperature oil - reduced fuel consumption - optimum oil pressure in all operating conditions - high shear stability - high shear stability - optimum aging stability - excellent engine cleanliness - miscible with oil trading engine. Modern Oil of low first-class friction engine for use all year gasoline and diesel engines with and without diesel particulate filter combination of unconventional base oils using synthetic technology together with the latest additives guarantees a motor oil that provides exceptional protection against wear and reduces oil and fuel consumption and provides quick engine lubrication.
So the oil drain intervals up according to the manufacturer's instructions at 40,000 kilometers performed. Top Tec 4600 5W-30 is also ideal for use in passenger cars running on gas (gnv / lpg).
Optimal application for modern engines and diesel gasoline multi-valve technology, Valvetronic and turbocharging and with and without charge air cooler (llk). Particularly suitable for long oil change intervals and high demands of the engine.
Application mode of employment for manufacturers of vehicles and engines must be respected. The full effectiveness is ensured in an unmixed state! As part of the distribution of internal combustion engines or gear oil and oil filters, we must dinformer on relevant regulations and obligations as a dealer under the rules of the oil waste. They indicate that for the oil and waste oil and filters regularly emptying oily hazardous waste that must be eliminated. It can not be shipped without special packaging by parcel service.
Here, each cartridge must first be welded in a cash insert an extra-thick film. The transfer can in special box of hazardous materials corresponding to the IATA regulations occur. In addition, the packaging must contain approved absorbent material. Otherwise, the return of waste oil, in principle, at petrol stations or recycling collection site such as recycling or reuse of scrap is possible. In addition, your workshop, the oil used to have the same thing for an oil change.
0118 3509; 117 4417; 0117 2346; 117 2346; 0117 4417. 4011558904401; 4011558403300; 4011558703806; 4011558138400; 4100420037566. 5004 928; 5003 461; a 790 x 9601 ka; 5007 124; 261155612; 5004 747; 5005 823; 5003 460. ACEA A3; BMW longlife-04; mb 229.51; vw 505 00; api cf; gm dexos2; opel gm-II-B-025; acea b4; 9.55535 fiat-s3; 229.52 mb; vw 505 01; api sn; mb 229.31; vw 502 00. Acea c3; ford wss m2c 917-a; opel gm II-a-025.
000 080 13 82; 1172346. C 34 109; cuk 3955; w 719/5; 3756; wk. 056 115 561 g; 931,107.
77 01415060; 77 01 415-078. These figures are only for comparison purposes. Safety data sheet available on request. The articles in this offer are not original parts unless they are explicitly identified as such. Illustrations and ow-no are only for comparative purposes may differ.
All used logos, trademarks and registered trademarks are the property of their owners. All products are checked for quality. Mostly all in stock - so no waiting.
24 months warranty on new products. 12 months warranty on used items.
Our service does not stop for you, with the sale of goods. 5 liter original liqui moly 3756 top tec 4600 5w-30 Motorenöl.
Original mann filter Innenraumluft pollenfilter Innenraumfilter. Original Ölfilter mann, mann Kraftstofffilter original filter.
Service servicekit, inspektionskit, wechselset, wechselkit. Wartung & pflege / inspektion. ACEA A3, ACEA b4, c3 ACEA, API see, api sn, BMW longlife-04. Fiat 9.55535-s3, Ford WSS-m2c 917-a, dexos2 gm, 229.31 MB. MB 229.51, 229.52 MB, Opel gm-ll-a-025, Opel gm-II-B-025. VW 502 00, VW 505 00, VW 505 01. The item \, motorcycle - parts, \ accessories car \ parts \ kits revision \The seller is \This item can be shipped to the following countries: america, europe, asia.
reference number oe / OEM: Package Inspection, Inspection Kits <\/ li>
product group: engine room <\/ li>
Manufacturer's Authorization: MB 229.51, 229.52 MB, Opel gm-ll-a-025, Opel gm-II-b-025 <\/ li>
Manufacturer warranty: Yes <\/ li>
Package: yes <\/ li>
ean: 4061669590147 <\/ li>
SAE: 5W30 <\/ li>
scope: maintenance & pflege / inspection <\/ li>
Surface structure: nine <\/ li>
Product type: motor oil, air filter, cockpit, oil <\/ li>
brand: liqui moly, mann-filter <\/ li>
manufacturer part number: 9870760 <\/ li>
Unit amount: 5 l <\/ li>
Type: oil engine, filter <\/ li>
Manufacturer: liqui moly, mann-filter <\/ li> <\/ Ul>